Incentivize your community to fund your creative projects.
Artists, musicians & film makers
Communities & guilds
Public goods
and stuff we've not even thought of yet!
Back your favorite creators early
Get rewarded when they succeed
Collect Backer Tokens and get rewarded for every sale

1 available____1 total
My Harem in Heaven tackles the issue of the hypocritical, purely political religious figure who preaches idealism, morality and virtue, and then goes and does the exact opposite behind closed doors. The problem with this hypocritical character is not his corrupt morals, bur rather that he judges others who do the same....
NFT launchpad app that powers your dreams



Fandefi uses ERC 1155's dual purpose fungible and non-fungible properties to create utilities like crowdfunding. Built on the Polygon sidechain, it is very fast, infinitely scalable and costs next to nothing to mint, sell or transfer.
Get Fan Fingers and be a part of the front row fans of fandefi.
5555 unique collectible NFTs + Backer Tokens for Utility, Governance and Rewards.
Buy and HODL to support Fandefi
Our team
Our battle hardened team members are veterans of the Web 1.0 and Web 2.0 wars!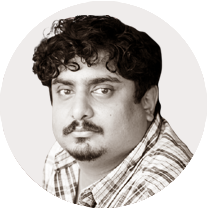 Siddharth Mody
Sr. Consultant